The right ice cream lid
for every use
All our round cardboard ice lids are 100% food safe, available in various diameters and thicknesses and made to resist freezer temperatures. They protect ice cream against external influences and are easily removable for the end user. The high-quality printing and perfect finishing make each ice cream lid in to something unique.
Ice cream lids in many cardboard thicknesses and diameters
These classic round lids are available in 3 cardboard thicknesses and a diameter that varies from 38 to 100 mm. Deviating sizes are also possible, but each demand for different diameters is considered individually according to feasibility. The finishing is identical for all ice cream lids.
Ice cream lids made of the best cardboard
The cardboard we use is of the purest type (GC2), made with the purest fibres and without use of recycled residue in the pulp. The PE layer is available in 12g. Higher grammages are certainly not necessary, which in itself is better for the environment.
Large volumes in a short time
The constant high quality of these round cardboard lids is guaranteed by our modern machinery. This includes both high-performing offset printing machines and prepress and finishing machines operated by experienced operators. Production and planning are attuned to each other in such a way that large production volumes are possible within short periods of time.
Our skilled prepress operators cooperate closely with your designers to achieve an exclusive and lifelike result. If desired, we will think along with you to optimize a technical design.
Ice cream lids for every taste
With our modern printing presses we can respond to everyone's creative taste and trend. This way, we can make cardboard ice cream lids for you that fit perfectly within the branding and house style of your product and your company. With the right accents, colours and images that the end users of your ice cream can hardly resist.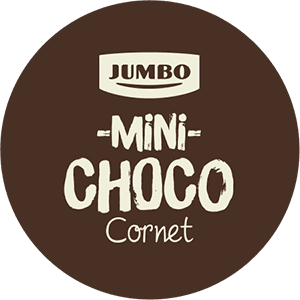 ice cream lids with a tab
ice cream lids without a PE layer
packaging for the food industry